Our Company Specialties Include
Custom Cabinetry
Full design and fabrication, from Plastic Laminate Casework to Custom Veneer Cabinets using Exotic / Rustic Finishes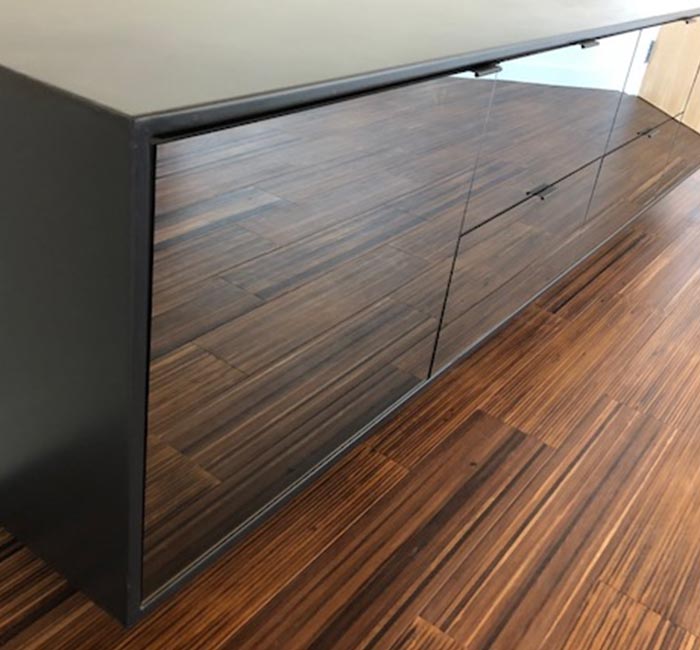 Specialty Finishes
Including Acrylic, Architectural Metal, Integrated Glass, & Reclaimed materials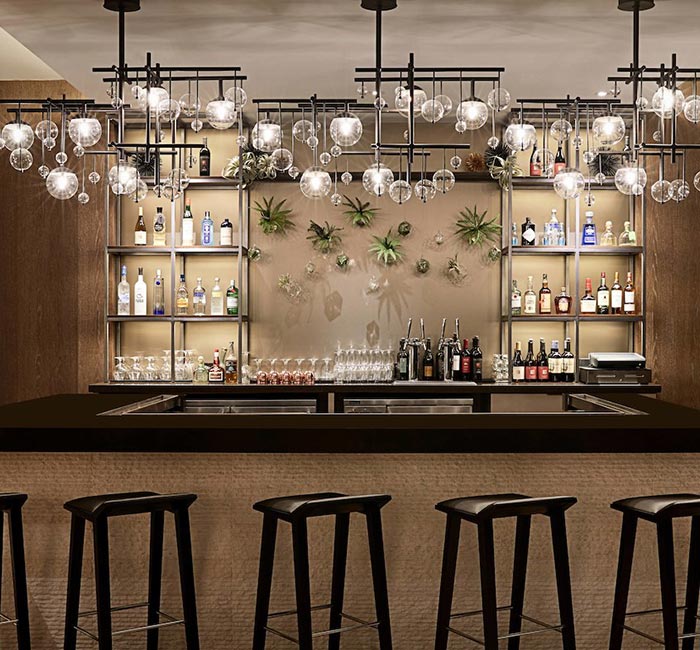 Multi-Unit Casework
All types of cabinets and specs – supply and install, FTM takes on the shared risk and assures Compliance and Coordination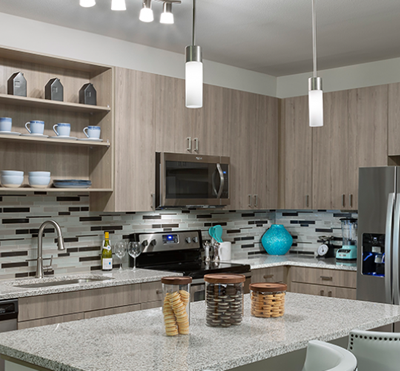 Finishing Carpentry
Includes Baseboard, Crown Moulding, Chair Rail, Door Casings, and other running trim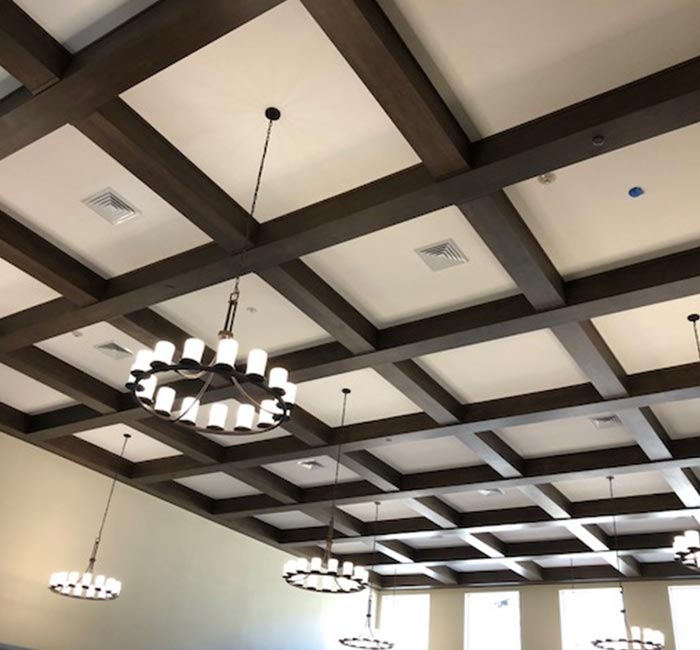 Custom Millwork
With an entire shop team specifically dedicated to custom millwork, we are prepared to take on any project, no matter the complexity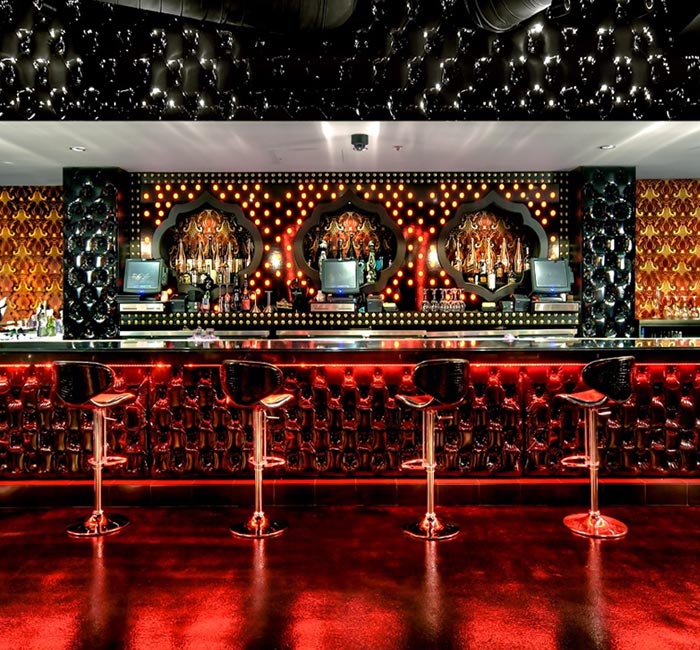 Finishing
All finishing is completed here in our shop allowing us to custom finish to match your design intent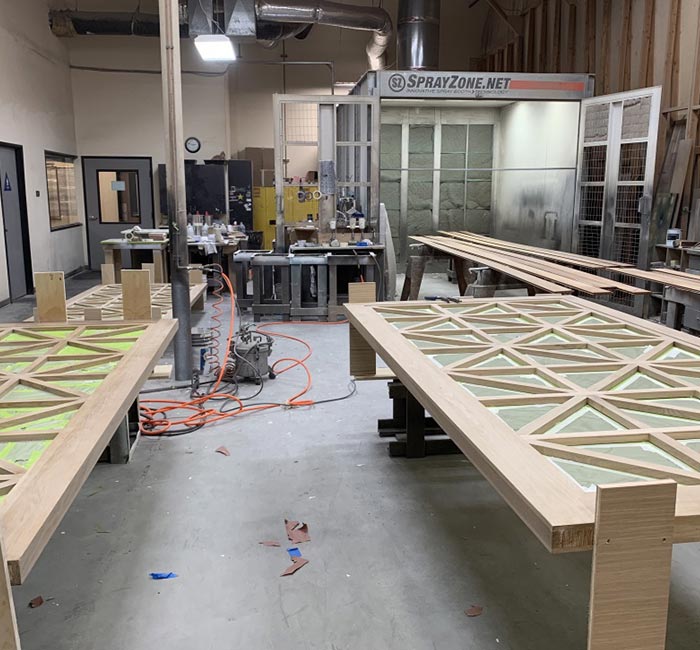 Countertops
Countertop finishes from Acrylic Solid Surface, Stone/Quartz to Zinc Countertops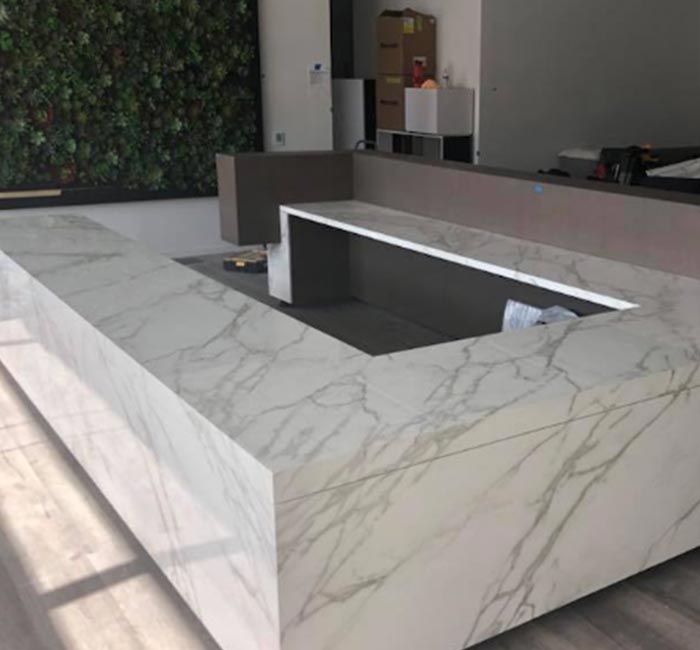 The Finishing Touch Millwork Difference
Custom or Volume Solutions
Some millwork requires detailed custom common area work while others also call out for multi-unit / large scale volume solutions. We manage and coordinate turnkey Prefabricated Cabinet casework solutions for volume or multi units budgeted price points while local custom manufacturing allows for turnkey detailed or complex millwork.
Facilities
Automation and proper facilities are key. We operate Two State of the Art fully Automated Domestic Manufacturing Facilities in Southern California providing quick turnaround and flexibility as needed.
Safety
Industry leader in safety practices and training and low experience Modification Rate of .74 and lowering.
Dedicated Staff
Over 17 Years of experience providing sufficient dedicated department support staff.
PMs & PEs – Project Managers and Project Engineers are assigned for each job and Client to ensure a single point of communication on each job providing weekly updates showing key milestones, dates and durations.
Estimators – Our dedicated 6 estimators are able to take on multiple bids and conduct full scope reviews to ensure every detail is covered. We provide itemized detailed bids with prices broken down. We provide VE saving options as needed.
Engineering – Our 9 In-House Engineers work with Architects, Designers and owners alike to finalize design, finishes and value engineering options. Our shop drawings are at the top of industry standards, we provide clear and concise drawings to ensure not only design intent is met but means and methods are utilized for success.
Field Management – We have over 10 jobsite Field Managers and 3 roaming Field Directors to ensure quality control and efficiency. These dedicated resources help lead our team of installers to the project finish line and provide jobsite superintendent coordination.